renew and recharge with dawn b and mc yogi
Join us for an unforgettable experience on Thursday, March 22. We invite you to step on the mat and let your mind be swept away by the beats from MC YOGI, and allow your body to get in the flow with Dawn B. You will feel refreshed, recharged and ready to rock.
DAWN B
Dawn B is widely recognized as one of the most charismatic and highly respected yoga teachers in South Florida. Her classes, shaped by her warmth and love for movement, are both creative and physically challenging. Dawn's inspiration for her teachings come from a blend of the breath-based essence of ashtanga and the evolving freedom of Jivamukti Yoga.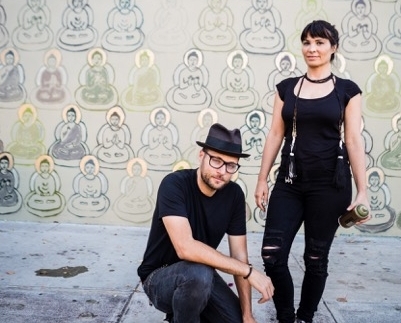 MC YOGI
MC YOGI is a world-renowned yoga teacher, musician, and author. He has performed and taught yoga everywhere, from headlining festivals and nightclubs to performing in the ForbiddenCity in China and even at the White House. When not on the road, MC YOGI and his wife Amanda teach at their home studio, Point Reyes Yoga, in Northern California.
SUGGESTED $20 DONATION TO BIG BROTHERS BIG SISTERS
For more than half a century, Big Brothers Big Sisters of Miami has been rewriting real-life stories to make the seemingly unattainable possible for so many of our community's youths. Littles have become leaders and their families strengthened through the gift of mentorship. Since its incorporation in 1958, BBBS of Miami has served more than 65,000 children in Miami-Dade. Our mission of improving lives through transformative youth mentoring relationships has had significant impacts! 95% of our enrolled youth go to college, 84% show improved academic performance when matched with a mentor, and 94% show improved behavior.